Will Property Management be Automated?
3 min read
Reading Time:
2
minutes
The Short Answer
Property Management has been a massive business for decades. However, now that technology has taken over the world, most occupations are becoming easier through apps and other technological services. So the short answer is yes, technology will automate property management.
Why Will Property Management Become Automated?
According to ReplacedByRobot.info, there is an 81% chance that software and apps will automate property managers. This information makes a lot of sense due to the amount of automated property management services on the market now. The Collaborative Minds Blog said that the main tasks done by a single property management software are trust accounting, maintenance, inspection, communication, reporting, and organizational changes (Estelle can do all of this). These features are beneficial, but there are some disadvantages to using a property management app. These pain points are that they are time-consuming if you're using the wrong app, expensive (especially for small businesses), and lengthy and costly training for landlords learning how to use the software. Software and apps can avoid some of these pain points; however, the sacrifices that property management software can't prevent are still highly worth it. These problems might be non-existent in the future.
Data Bridge predicts that there will be considerable growth in revenue for property management software over the next few years across the world. Data Bridge expects that property management software will account for 629.10 million USD by 2027. That's 534,480,214.50 EUR! Below is the graph predicting all of this. This data alone indicates that automated property management will be around in the future.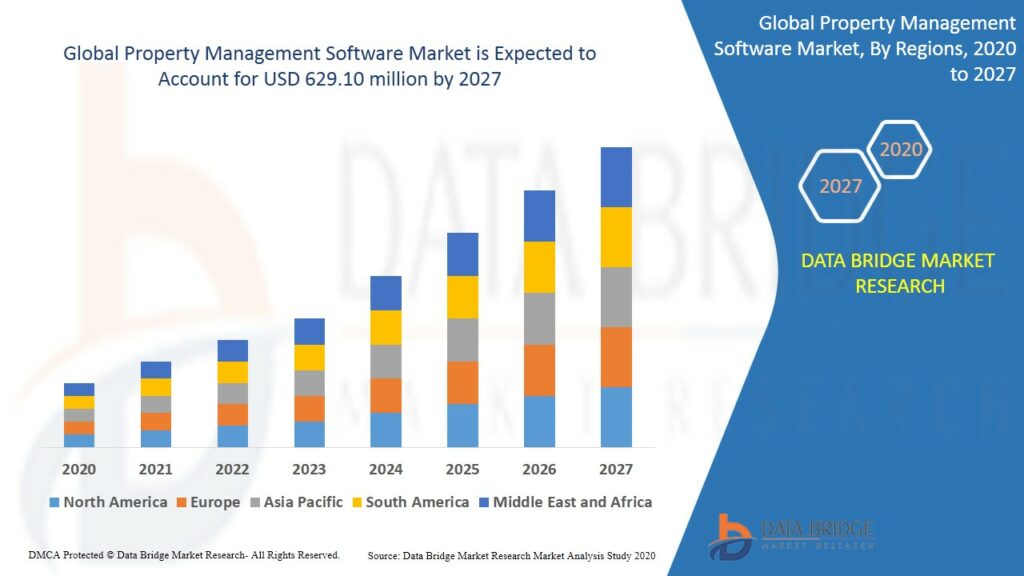 Conclusion
Property Management is another typical career that is being taken over by technology. Almost every task a landlord does on an average day can be done through a property management app. As time goes on, property management software will become highly advanced and will most likely replace humans.