To Rent or Not to Rent: 5 Reasons Why Leasing Furniture is Worth It

5

min read
Reading Time:
4
minutes
One of the largest costs that weigh property managers down when they are expanding their unit portfolio is the costs incurred to renovate and furnish units. This influx of upfront costs associated with furnishing units has a huge impact on the business of property managers, as it adds up to be a massive upfront expense. A way that property managers can decrease this upfront expense, along with creating an overall better experience for their tenants, is to switch to using a Furniture as a Service (FaaS) provider.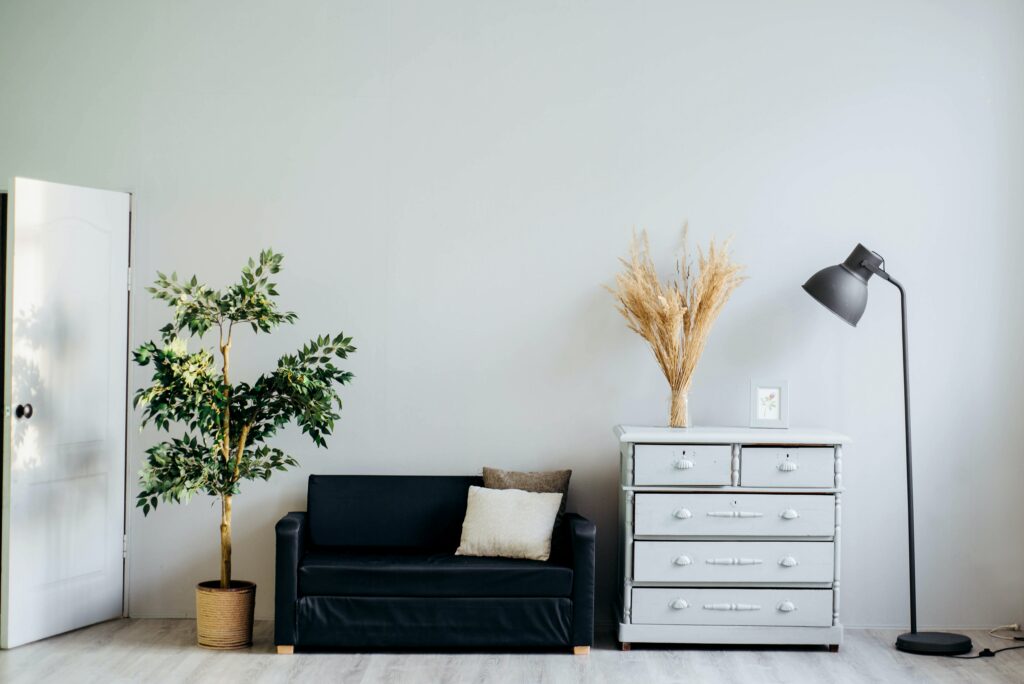 The Furniture as a Service model provides the highest flexibility, lowest risk, smallest initial investment when it comes to furnishing units. This service is offered by companies such as Lyght Living, a FaaS provider based in Germany, and the main focus of these FaaS companies is to offer the best furniture at an affordable price to be rented by short term tenants and property managers. These services are tailored to appeal to the student housing and co-living markets, with their nature to live in units for shorter periods but also wanting to have affordable furniture.
5 Reasons Why Property Managers Should Rent Furniture
1. It costs less than buying furniture upfront
One of the highest costs property managers face when increasing the number of units they manage is furnishing their new units. In the student housing and co-living sector, it is a standard that units come already furnished. With this now being a standard, property managers are looking for cheaper, yet still effective ways to furnish these units.
Using a FaaS, or Furniture as a Service provider, costs property managers anywhere from 200€ to 800€ a month per unit, depending on the length of the rental and how many units they are using the service for. This is quite affordable compared to the alternative of buying furniture, where it can cost on average 2,000€-4,000€ to furnish 1 unit, and upwards of 6,000€ to furnish more than a 1 unit apartment.
2. FaaS eliminates the depreciation cost of buying furniture
One cost that can often be overlooked when property managers purchase furniture for their units is the depreciation cost of the furniture. The depreciation expense of furniture is how much the value of the furniture decreases over the course of its useful life. When furniture is rented rather than bought outright, this cost is entirely eliminated. Most furniture as a service companies include an insurance fee in their pricing, which covers damages and allows their customers to replace their furniture with new furniture at any time.
3. It is more environmentally sustainable
Manufacturing new furniture can be incredibly harmful to the environment. With the excessive use of natural resources such as wood and many synthetic materials, which are often the source of the overproduction of harmful waste to our planet and our health, it is a responsible choice to not buy new furniture pieces. Using a FaaS provider not only cuts down on the costs property managers need to put out to furnish their units, but can also boost the property manager's reputation by offering more "sustainable" units to their tenants, which has become a more important factor to many when looking for a place to rent.
4. Better quality furniture = Better tenants
A unit that is furnished with a FaaS provider is not only going to be reducing the overall cost per unit, but it is likely to attract better tenants overall. It is now an industry standard in the co-living and student housing market to only offer units that come fully furnished, so tenants might be more inclined to spend a few extra dollars on rent each month if that means the unit is furnished with premium quality furniture. These tenants willing to pay more for quality furniture are also more likely to keep the furniture in a good condition, as tenants who pay more for their units are usually more inclined to keep it in good shape.
5. It helps property managers GROW FASTER
The top reason that property managers should switch to using a FaaS is it saves their most valuable resource: TIME! It can take months and even years for property managers to renovate and furnish new units. by Using a FaaS provider, this time is cut down to just a fraction of the latter. The more time property managers spend on renovations, the less time they have to take on more units, which leads to less revenue. When using a FaaS, all that time once used fixing up damaged items and browsing online to find items to furnish units can now be spent growing your portfolio and increasing your monthly revenue.
How Much Does Using a FaaS Cost?
In order to understand the cost difference between buying new furniture per unit versus using a FaaS, let's deep dive into the prices of one FaaS provider and compare costs with new furniture prices. Lyght Living is a furniture leasing company that offers their services in Germany, Austria, Belgium, Switzerland, the Netherlands, and Luxembourg. They offer items for all areas, from bedrooms, kitchens, and they even allow you to rent appliances such as a washer/dryer and microwaves.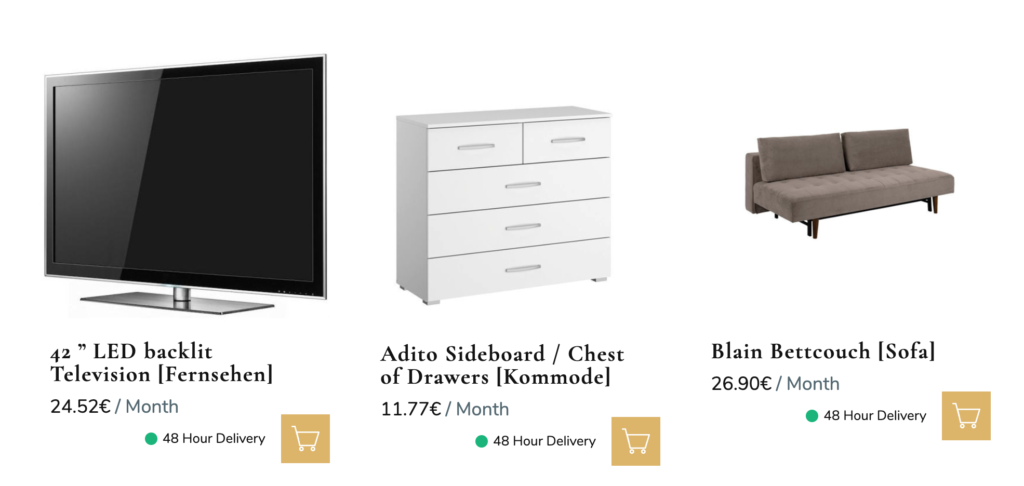 Now, let's break down how much it would cost to furnish a one unit apartment using Lyght Living. To furnish a kitchen, living room, 1 bedroom, and 1 office, and provide a washer and dryer, it costs around 300€, and that includes Lyght Care Insurance for 24 months of renting the furniture, the cost goes down to 200€ for 48 months. This total is significantly lower than the estimated 4,000€ it would cost to furnish the apartment with brand new furniture. Lyght Living will also deliver the items directly, and replace any damaged or unwanted pieces with new ones with no extra fee.